No Comments
Webbie - eBooks WordPress Theme
Webbie is an excellently designed WordPress theme. It is a theme for selling e-books. The design colors of the theme is very good, it is a rare theme and there aren't many themes on ThemeForest. Actually I've seen any except another one.
Webbie is as modern as it can be, it has minimal design to keep things simple and clean. It is for both reading and selling the books.  The theme features keyboard navigation to got to previous/next page. Webbie has custom post types for chapters, review and features. Webbie is a mobile friendly theme so it is adaptable.
This theme comes with custom write panel for writing and there is digital download functionality. Make sure to preview the theme on ThemForest.
Webbie – Features
Responsive mobile friendly
This is a very clean and good looking theme. The design looks good not only on Desktop screens but it also adaptable to different screens of devices of different sizes such as iPhone, Samsung Galaxy, Windows Phones, iPad, Google Nexus, Windows Surface Pro etc..
HTML5 + CSS3 and jQuery
The theme looks really nice and every thing seems to be working smooth and fine. This is probable because of good use of HTML5, jQuery and CSS3. For animations and smooth experience they have been used.
Custom Posts
This theme is a e-book theme and all of its designes and features are built upon this purpose. There are custom posts of chapters so you can create chapters of e-books. Review Custom post let you add reviews about the book you are selling out. you can score the theme with star-rating. Features custom outline some of the features and key points about the books.
e-Commerce ready
This theme is e-commerce ready. Because you want to sell e-books and for that they have integrated Easy Digital Downloads in the theme. SO your users can download your books. More over you can give access to the users who buy the theme so they can read online.
Navigation
This theme provides some navigation functions for reading e-books such as keyboard navigation and you can use keyboard's directional keys to go to next/previous page.
Theme options
This theme has a theme options panel and from there you can customize the theme and tinker with the settings a bit. You can use colors for your website.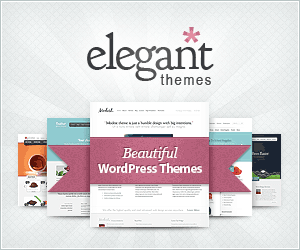 Latest Review
Dazzingly Responsive WordPress Theme are you looking for it. Klassio is a theme that claims to be that theme. The Theme has some notable features and here they are as described by the developers of Klassio. Read More
Lumenosity is a Premium WordPress Theme. This theme is made clean and according to modern looks and style. Lumenosity is responsive and it has two layout styles available boxed and fullwidth. Lumenosity provides you a lot of options to make your website as personalized to your business as possible. Read More