No Comments
Buddy - A Truly Multipurpose Theme - WordpressFolio
View Demo
Download
Review Overview
+ multipurpose +Powerful extras +Optimized for High Res displays of iOS devices. +tons of short codes -the design doesn't support the whole multipurpose thing
Buddy is a multipurpose WordPress & BuddyPress theme which is evident from the title. From the first glance it's clear that Buddy is a theme specifically designed for social websites. But according to Themeforest it can be used as any website whether it's business, corporate, magazine, community or shopping etc.
Buddy theme is modern and fully responsive(try resizing your browser) and it can be used on all modern devices like mobile phones and tablets. It doesn't require you to have extensive knowledge of HTML or Web Designing. Buddy super easy to setup and manage. You can see a Live Preview of the website on Themeforest. And Its Available to buy on Themeforest for $60 which is a reasonable price for this multipurpose theme.
WORKS GREAT WITH OR WITHOUT BUDDYPRESS!
Main Theme Features
Multipurpose
Buddy is literally a multipurpose theme. It is buddypress ready for social and community sites. It supports bbpress so it can be used any forum or support site. It is WooCommerce ready so it can be used as e-Commerce site. It also has Galleries for portfolio websites, so what more can you want with this website.
Fully Responsive
It intelligently respond if you resize your browsers. You can have your custom mobile and tablet displays. And it has high resolution display so it can look stunning on Retina Displays of iPads and iPhones.
Tons of Custom Shortcodes
Buddy Theme has tons of custom shortcodes for nearly every type of website and function you can think of. It's the more number of shortcodes than many sites out there on Themeforest. Buddy: Multi-purpose WordPress & BuddyPress Theme again proves that it is really multipurpose with that many shortcodes.
Videos and Music
This theme has all kinds of Video and Audio media options. It can display Videos from Youtube, Vimeo, self hosted Flash videos, HTML5 Videos and audio files. And you can add all these videos and audios with simple shortcodes. It has advanced audio/video support for prettyPhoto lightbox. And to make things more sweeter Buddy also comes with a free JW player commercial license worth $80.
Extensive Admin Panel
Every above feature can be easily controlled with its own Extensive Admin Panel. So you can do every setting, make necessary changes or customize it the way you want in one place. Here you can change theme colors, backgrounds, add or remove unlimited sidebars, change fonts and text etc.
Auto Install
With an auto install feature you can setup the theme less than 1 minute without any outside help.
Support
If you want to know the theme better you can live preview it before buying, This theme also includes All the help documentation files and other than that free support is available on Themeforest.
Review Overview
+ multipurpose +Powerful extras +Optimized for High Res displays of iOS devices. +tons of short codes -the design doesn't support the whole multipurpose thing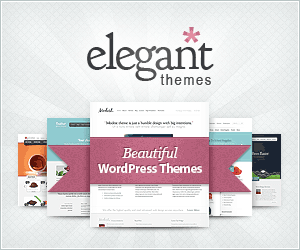 Latest Review
Dazzingly Responsive WordPress Theme are you looking for it. Klassio is a theme that claims to be that theme. The Theme has some notable features and here they are as described by the developers of Klassio. Read More
Lumenosity is a Premium WordPress Theme. This theme is made clean and according to modern looks and style. Lumenosity is responsive and it has two layout styles available boxed and fullwidth. Lumenosity provides you a lot of options to make your website as personalized to your business as possible. Read More