No Comments
Studio 9 - A Classic Typewriter Blog/Portfolio - WordpressFolio
Studio 9 has a very classic look. Studio 9 gives an old 1960's feeling and that makes it really unique. Of course it can be change using the Theme Options but having a website with this classic Typewriter news style theme will surely leave an impression on the visitors of your website. The design it self is clean and easy to navigate. It has a complete portfolio section with two different variation you can choose from.The loading times of the themes have been endorsed to be lightning fast but that's just plain old exaggeration, nevertheless loading times are good if not great or may be it's my internet connection. You can customize the layout and colors from the Admin Panel. It use the CSS3 for theme effects and that's why it performs really well. The responsive design will let users/visitors visit your classic typewriter design website on their modern new age phones and tablets.
Studio 9 has got you covered on support with a lot of mediums. You can watch the theme using the live demo at ThemeForest. The Price of Studio 9 is just $35.
Main Features
Responsive Layout
The Studio 9 Theme's layout is not rigid but fluid or in other words it is responsive what allow the theme's layout to change and adapt to different devices. The rigid layout stays the same on all big and small devices and present many problems. If you want your website to be able to look good and work great on all devices such as iPhone, iPad, Android, Windows Tablet, Smartphones and PCs, you should have a responsive website.
CSS3
CSS3 is used for advanced styling and Studio 9 uses the technology of CSS3 for it's features and animations. The benefit of using CSS3 properly is that your website will perform smoothely on all major browsers such as Chrome, IE, Firefox, Opera and Safari. All the animation effects look nice and the loading times are good.
Posts Types
Studio 9 gives you the ability to add many different post types. You can use videos in your posts to make video posts, or audio files to make audio posts. You can also use a whole gallery in the gallery post type. It also has a link post type.
Shortcode Generator
Studio 9 has a lot of shortcodes that will help you add elements and content in the layout you never would have thought possible if you are new to WordPress themes. You can add info boxes, columns, dropcaps, buttons and text in the layout of the pages with simple codes. Plus Studio 9 comes with an easy to use shortcodes generator which will make your life more easier.
Support
Free and extensive support is available with Studio 9. You can check out the user guide here. Or you can get support directly from the developer in so many ways. You can follow them on twitter, ThemeForest, Facebook, RSS feeds and the best way to get support would be visiting their support forum. You can also send theme an email.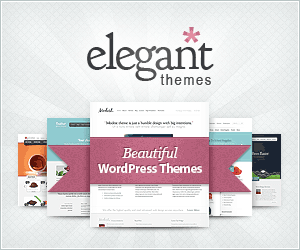 Latest Review
Dazzingly Responsive WordPress Theme are you looking for it. Klassio is a theme that claims to be that theme. The Theme has some notable features and here they are as described by the developers of Klassio. Read More
Lumenosity is a Premium WordPress Theme. This theme is made clean and according to modern looks and style. Lumenosity is responsive and it has two layout styles available boxed and fullwidth. Lumenosity provides you a lot of options to make your website as personalized to your business as possible. Read More