No Comments
Lumenosity - Clean, Creative and Minimal
Lumenosity is a Premium WordPress Theme. This theme is made clean and according to modern looks and style. Lumenosity is responsive and it has two layout styles available boxed and fullwidth. Lumenosity provides you a lot of options to make your website as personalized to your business as possible.
Lumenosity comes with 290 background patterns, can you believe it. This theme is for creatives and lazy users. The creative ones would be happy to use the theme options and to have a custom website. While the lazy users can use the other features like background patterns and 20 pre-made skins to quickly find a most appropriate skin.
Lumenosity is very easy to use like other WordPress themes. It has flex slider for the slideshow and it is available on ThemeForest for previewing and buying.
Theme Features
Blog Styles
This theme has many blog styles, so you have the choice to choose what is right for you. Blog comes in three Types of blog a big blog, a small blog and a grid columns blog style. There are 8 styles for big blog and there are 5 styles for small blog style. The Grid column blog also has 5 styles.
Shortcodes
This theme has ton of shortcodes if we say it in their language then this is the word they have chosen but this won't be literal its just a phrase. You can add different elements using these via the shortcodes generator in the visual editor. There are icons for all these elements in the editor you just have to click one.
Theme Options
Theme options are an integral part of these premium WordPress themes. These theme options panel are very easy to use and remove the need for coding to get your website up and running. Every field in these theme options is said to have clear description.
Skins
Lumenosity includes 20 pre-made skins. There are also 290 beautiful backgrounds patterns included in the theme.
Fonts and Icons
It has Google fonts and also hundreds of Font Awesome Icons that you can use.
More features
It has fancy scroll top button, it is translation ready, it has sample data which includes theme options setting, it has 6 post formats and homepage styles.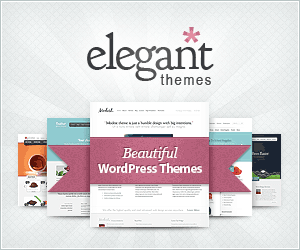 Latest Review
Dazzingly Responsive WordPress Theme are you looking for it. Klassio is a theme that claims to be that theme. The Theme has some notable features and here they are as described by the developers of Klassio. Read More
Lumenosity is a Premium WordPress Theme. This theme is made clean and according to modern looks and style. Lumenosity is responsive and it has two layout styles available boxed and fullwidth. Lumenosity provides you a lot of options to make your website as personalized to your business as possible. Read More