No Comments
Literary - A Blog Theme with a twist
Literary is rather an usual WordPress theme. And the unusual in a good way that it offers some twist I haven't seen before in a WordPress theme here at ThemeForest. The twist is it is literary and Literary theme. So What! it has a special post type for showcasing your books.
It is a premium WordPress theme and a very gorgeous theme for you whether you are publisher, writer, artist, designer or anyone who want such a website. It has beautiful single color layout. All post formats are supported in this theme. It has colors and fonts customization etc. You shouldn't miss out on the live demo of ThemeForest.
Literary Theme Features
Literary has a very very long list of features and it wouldn't be possible for me to write about all of them here so here are a few of theme and you can check the list on the theme download page.
Responsive
Literary is everything you need it to be it is modern, flexible, good looking on all devices. It is responsive and should support smartphones like iPhone, Galaxy S series and tablet like iPad, Windows Surface etc.
Custom Post Types
This theme includes some special custom post types. Actually the twist of this theme also exists in these custom post types.
Announcements
The announcements custom post types is for announcements obviously and these can be about your books, publications or any event.
books
The book custom post types is the one twist and unique thing that exists in this theme. This post type is literally created for books presentation. These shows books cover and there full detail in the post.
Portfolio
Portfolio is custom post type for portfolio items and it can be anything from graphics design to….
Colors
This theme includes c0lor customization. You can customize colors of so many elements of the theme and backgrounds.
Fonts
There are no shortage of fonts in this theme. Google Web fonts, Typekit Web fonts, Adobe Edge Web fonts and Default Web fonts.
Shortcodes
Shortcodes are included in Literary WordPress theme for social icons, quotes and ratings.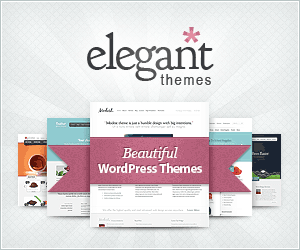 Latest Review
Dazzingly Responsive WordPress Theme are you looking for it. Klassio is a theme that claims to be that theme. The Theme has some notable features and here they are as described by the developers of Klassio. Read More
Lumenosity is a Premium WordPress Theme. This theme is made clean and according to modern looks and style. Lumenosity is responsive and it has two layout styles available boxed and fullwidth. Lumenosity provides you a lot of options to make your website as personalized to your business as possible. Read More