No Comments
Bookcase - Portfolio WordPress Theme
Bookcase is a very flexible WordPress theme. It is a responsive theme which can adapt to smaller devices used extensively in world. Bookcase is a beautiful portfolio theme. You can see the live demo of the theme and see the responsive feature with your own eyes. This theme is created for anyone who appreciate a good theme.
Bookcase WordPress theme can be used for any portfolio website. The interactive portfolio of this theme can show your works in style. The theme has light and dark versions. It has custom widgets to use in pages. It has a very fluid full width layout. Bookcase has a Powerful admin panel for controlling the theme.
Bookcase Portfolio theme is flexible and amazing theme for just $40.
Bookcase Creative Theme Features
Liquid Full Width Layout
Bookcase is a beautiful and animated theme. It is because the layout of this theme is a very fluid and it is a full width theme. It is appropriate because the theme has main navigation on the left side. This theme should work without any problems on PCs, laptops, smartphones and tablets like iPhone and iPad.
Interactive Portfolio
This is a portfolio theme and the main page of theme is the portfolio. And what a portfolio this theme has. The portfolio is very interactive and has amazing effects. The posts give a more details views right there with other portfolio posts surrounding it. The portfolio posts move away as the one shows more details.
Admin Panel
It has a admin panel for the management of your website. The settings of theme like Google fonts that this theme has would be selected from the admin panel. If this theme has color options then they would be in admin panel. Other customizations of layout, portfolio and slider should also be done from admin panel.
Shortcodes & Widgets
The theme has shortcodes buttons. Instead of copying and pasting shortcodes you can add shortcodes with just a click. The theme has 5 custom widgets to use in your pages too.
Support
It comes with a documentation for the users. And the theme also has a associated support forum to help the users with their problems.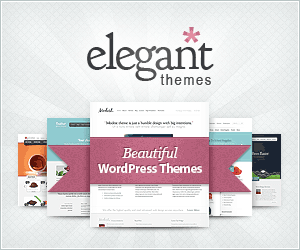 Latest Review
Dazzingly Responsive WordPress Theme are you looking for it. Klassio is a theme that claims to be that theme. The Theme has some notable features and here they are as described by the developers of Klassio. Read More
Lumenosity is a Premium WordPress Theme. This theme is made clean and according to modern looks and style. Lumenosity is responsive and it has two layout styles available boxed and fullwidth. Lumenosity provides you a lot of options to make your website as personalized to your business as possible. Read More