No Comments
Dare - Modern Business WordPress Theme
Dare is a modern business WordPress Theme. Dare has a modern and clean layout with modern features. Dare is a responsive theme so your visitors can use their computers, tablets and smartphones to access your website. this theme is suitable for business websites, corporate websites or portfolio website.
Dare modern WordPress theme is a multipurpose theme and it includes many features. It is translation and SEO ready theme. It includes custom post types, lightbox, color schemes, shortcodes, post formats, sidebars, footers and to customize everything The Admin Panel. You can view the live demo of Dare Modern Business Theme on whatever device you want. This theme can be purchased at a price of $45.
WordPress Theme Features of Dare
Responsive Design
Dare has a responsive design so it can easily adapt to the change in screen size. You can test it even on your browser, just open the live demo on any browser and then reduce the size of browser window and the layout of dare will start adjusting itself to the change in the size.
Admin Panel
Dare has an admin panel that includes all the options for configuring, modifying and customizing the layout and features of Dare WordPress Theme. The general settings, header and footer options, sidebars, layout customization options, blog and portfolio options are in the admin panel.
Sliders
Dare include 3 types of sliders. These sliders can be used on Homepage or any other page. All of these sliders have mobile touch gestures support. The included sliders in this theme are flex slider, image grid and fullscreen slideshow. Sliders are a good way to attract the eyes of the visitors.
Color schemes
Dare includes 5 color schemes that you can use in your website. These color schemes are orange, blue, cyan, green and yellow. These colors can be chose freely and you can also change the color schemes after a time period if you want new colors in your website.
Support
This theme comes with full support. Dare has a support forum that you can join and get all the help you need from the community as well as the developers. You can also follow the creators of this theme on Facebook ans twitter.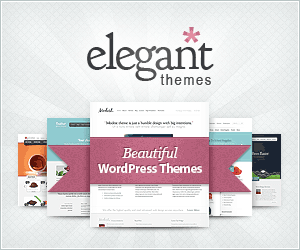 Latest Review
Dazzingly Responsive WordPress Theme are you looking for it. Klassio is a theme that claims to be that theme. The Theme has some notable features and here they are as described by the developers of Klassio. Read More
Lumenosity is a Premium WordPress Theme. This theme is made clean and according to modern looks and style. Lumenosity is responsive and it has two layout styles available boxed and fullwidth. Lumenosity provides you a lot of options to make your website as personalized to your business as possible. Read More