No Comments
Cooking Lovers - Amazingly Tasteful Theme - WordpressFolio
Anyone with a little love for cooking will love this WordPress Theme. Cooking Lover is a mind blowing theme. You can use this theme for any cooking related website. Even it has been posted as a retail food website, it is a more of miscellaneous category theme. It doesn't include any shopping features like, product lists, shopping cart, templates and features of prices. It is more about the cooking lovers theme.
For someone who wants to show their wonderful recipes and ingredients on a website. Or the advanced users can surely use plugins and features to turn it in to a retail website but this won't be the case for users who want to just use the theme to get a website and doesn't know anything about coding and WordPress.
Cooking Lover supports the WordPress 3.5 and up. It has many custom widgets, color management with unlimited colors in your plate, font management with over six hundred fonts. The social networks icons to display your twitter, Facebook and Google plus links. Cooking lover is stunning on all PCs and mobile devices like iPhone and iPad as well. Layered PSD files are included with this theme. The theme options panel is used for all customization.
The Price of this stunning and unique theme is $40 on ThemeForest and it comes with free support.
Responsive Layout
This theme is fully responsive meaning your users can not only browse this theme on their mobile phones, tablets and PCs but they can full experience it without any layout hiccups an problems. The amazing slider in this theme is also responsive and shrinks with the devices to a smaller size. The whole and layout and the features, menus and slider is responsive, they adapts to smaller devices quite nicely and smoothly.
WordPress 3.5
Cooking Lovers supports the latest WordPress 3.5. You can use this theme with all latest features of WordPress themes. WordPress 3.5 has added a new media manager and responsive theme for mobile users.

Color Management
The Color Management options are included in the theme options panel. You can use these color options to paint all the features like menus, test, backgrounds and all the layout elements with your favorite colors. You get unlimited flavors of colors in your plate and it is up to you what recipe you want to use to make your website more attractive.
Font Management
The Options panel of Cooking Lover also includes the typography options. You don't need to do any any coding these are user-friendly options. You get more than 600 fonts you can choose from to customize you website.
Support
For support an extensive documentation is included to help you with colors, fonts and all options of the theme. You can also use the support forum to get in contact and get more support from the Support team of the theme.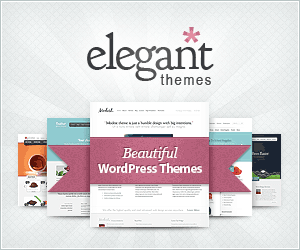 Latest Review
Dazzingly Responsive WordPress Theme are you looking for it. Klassio is a theme that claims to be that theme. The Theme has some notable features and here they are as described by the developers of Klassio. Read More
Lumenosity is a Premium WordPress Theme. This theme is made clean and according to modern looks and style. Lumenosity is responsive and it has two layout styles available boxed and fullwidth. Lumenosity provides you a lot of options to make your website as personalized to your business as possible. Read More