No Comments
Bulteno - Responsive WP Magazine & Blog Theme - WordpressFolio
Bulteno is a highly modernistic WordPress Theme. Bulteno has a really cool and modern design. The High Definition Visuals or Retina Ready visuals makes up for a really amazing experience on iPad, iPhone and other Smartphones, Tablets and Computers with HD displays. Bulteno's has a responsive layout which makes it a perfect theme to experience on mobile devices.
Bulteno has a rare and different home page layout with slider and posts. It has a lightbox gallery, photo gallery and a blog. Bulento uses its own custom Option panel. You can add unlimited sidebars, about 7 widgets, posts, change colors, fonts and many other features. Bulteno has a lot of custom shortcodes too help you out with the customization of the theme.
You can view this stunning High Resolution theme with the Preview feature of ThemeForest.
Retina Ready and Responsive
This your best bet if you want a really impressive theme with the full support of amazing iPad and iPhone. Retina Ready and Responsive are the two feature that makes this theme the ultimate theme to have if you want your customers to really enjoy your website on their iPad, iPhone, Android Tablets and Smart Phones, Windows Tablets and Smartphones. You can try this theme on your iPhone or iPad right now by scanning the QR code on the image below or you can do the browser thingy test.
Unique Home Page
Bulteno has beautiful and customizable home page. You can use this home page to impress your first time visitors to stay on your website and turn them in to a regular user of your website. the home page is full customizable and designed this way that you can display as many good information and blog posts and gallery images on it. You can also display Ads here and use many widgets on the footer area.
Galleries
This theme includes a photo gallery and a lightbox gallery. In the lightbox gallery the pops up in a big size with the click. This is also supported on mobiles. The handsome photo gallery displays images in a thumbnail view with an option to use as a carousel slides. The photo gallery can also use the lightbox images style. The gallery also has a widget that you can place on any page.

Orange-Themes Control Panel
Don't be confused by this Orange-Themes Control Panel. This is the custom Theme Options Panel or the Admin Panel of Bulteno. This Control panel has all the settings, options, levers and buttons you need to control all the features, aspects, pages and posts of your theme. From here you can almost customize everything possible in your website and have website of your dreams.
Custom Shortcodes
The Control Panel take cares of all of your customization and settings, but what about creating new elements in the layout of pages and posts like accordions, tabs, buttons, tables, quotes, lists, portfolio, preview, image caption, Google maps, paragraph styles and breaks etc. You can add these elements using the buttons on the visual editor or by copying the code.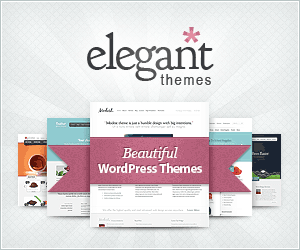 Latest Review
Dazzingly Responsive WordPress Theme are you looking for it. Klassio is a theme that claims to be that theme. The Theme has some notable features and here they are as described by the developers of Klassio. Read More
Lumenosity is a Premium WordPress Theme. This theme is made clean and according to modern looks and style. Lumenosity is responsive and it has two layout styles available boxed and fullwidth. Lumenosity provides you a lot of options to make your website as personalized to your business as possible. Read More