No Comments
Basic - A Simple-Clean WordPress Theme
Basic is a super clean and simple WordPress theme for blogs. Basic is responsive so you can make a blog that can be used on PCs, Laptops, smartphones and tablets like iPhone, iPad, Android, Windows 8 Surface and Phones. Basic is basic in every way there are no mention of any extensive feature list or options except only what is basic and essential.
Basic is created using Valid HTML5 and CSS3. The live demo itself is very simple and doesn't provide any impressive looks of this theme rather than a simple blog which gives opportunity to the customers to make it a blog website they require. Many post formats are supported in Basic WordPress theme.
The theme is rather a favorite one to consumers. You can buy this theme for $35 on ThemeForest.
Basic WordPress Theme Features
Responsive Blog
Basic has a responsive design which has the ability to adjust itself to whatever device you are using. Whether you are viewing it on computer monitor, Big Screen, Tablets or smartphones it will provide an optimal view. As more and more people moving away from PCs and towards mobile devices it is a very important feature to have.
Post Formats
Basic is a WordPress theme exclusively built to be a Blog website. So posts are the most important part of a blog. For this post formats are supported in this theme. So you can make the post you want with just a click on your desired post format. Standard, Quote, Link, Gallery, Video and Audio formats.
Easy to Customize
WordPress is a very user-friendly solution for bloggers. The WordPress themes attracts many users due to its accessibility. Basic is no exception it is also said to be a very easily customizable theme.
Theme Options
The theme options are included in almost every other WordPress theme. This is where WordPress shines as these options let you customize the basic settings of the theme with no relative experience of web development at all.
Support
The purchasers of this theme have been offered support by the developer since it's launched. You can expect the same. You can visit the support forum for any issue regarding the theme.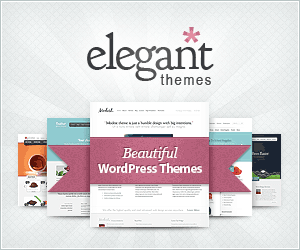 Latest Review
Dazzingly Responsive WordPress Theme are you looking for it. Klassio is a theme that claims to be that theme. The Theme has some notable features and here they are as described by the developers of Klassio. Read More
Lumenosity is a Premium WordPress Theme. This theme is made clean and according to modern looks and style. Lumenosity is responsive and it has two layout styles available boxed and fullwidth. Lumenosity provides you a lot of options to make your website as personalized to your business as possible. Read More